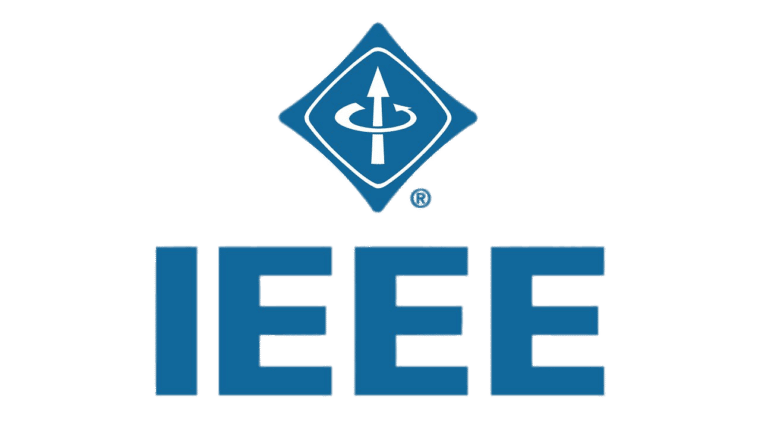 The four pillars of the IEEE Foundation — Illuminate, Educate, Engage, and Energize — are not just ideals. Each pillar represents a practical and impactful implementation of its principals through dozens of IEEE grants, scholarships, fellowships, residencies, and awards — programs that are only made possible by the generous giving of Foundation donors.
To reach students, scholars, engineers and technologists who might benefit from these opportunities, the Foundation has created this shareable resource guide. Program details and application deadlines for these innovative merit-based grants and awards, as well as scholarships up to $10,000, can be found below. Whether you're seeking funding for a project, in need of financial aid to support your studies, or looking for opportunities to support technologists, there's something for everyone in the following programs funded by the IEEE Foundation.
Illuminate Programs
To affect change, one has to start with an understanding of the problem at hand and the tools that can best address that problem. The following competitions and funding opportunities are offered to IEEE members and students seeking to illuminate the possibilities of technology by harnessing its power to address local and global challenges.
Program: Call for IEEE Member Grassroots Proposals Focused on Pressing Community Needs
Affiliation: IEEE Humanitarian Activities Committee (HAC) and IEEE Special Interest Group on Humanitarian Technology (SIGHT)
Details: Funding opportunities are available for IEEE members looking to prepare and implement humanitarian technology and sustainable development grassroots projects in their local communities.
Deadline: Accepting rolling submissions from 1 March – 4 April 2022
Program: EPICS Project Funding
Affiliation: Engineering Projects in Community Service (EPICS) in IEEE
Details: Funding, as well as mentorship from professional engineers, is available for university and high-school students with ideas for engineering projects that focus on community service in one of four core areas: Access and Abilities, Education and Outreach, Environment, and Human Services. Funding will be awarded for project costs and typically ranges from $1000 to $10000.
Deadline: Accepting rolling submissions.
Educate Programs
Solving the problems of tomorrow requires us to start building a diverse and well-equipped future engineering workforce now. The IEEE Foundation is proud to provide funding to the following fellowships, grants and scholarships to help educate the next generation of innovators and engineers.
Program: Myron Zucker Student Faculty Grant Program
Affiliation: IEEE Industry Applications Society
Details: The grant aims to involve students and faculty in industry applications of electrical engineering problems by providing tuition assistance to students and seed money for curriculum expansion and research to faculty.
Deadline: 31 March 2022
Program: TryEngineering Summer Institute Scholarships
Affiliation: IEEE TryEngineering Summer Institute
Details: A limited number of full and partial scholarships are available to need-based high school students interested in attending one of this year's two-week, on-campus engineering summer camps being held at premier universities across the U.S.
Deadline: 1 April 2022
Program: IEEE Life Members Graduate Study Fellowship in Electrical Engineering
Affiliation: IEEE Educational Activities
Details: The fellowship is awarded annually to a first-year, full-time graduate student for work in the area of electrical engineering, with the option to renew for a second year and carries a $10,000 stipend per year. This fellowship is financed by the IEEE Life Members Fund of the IEEE Foundation.
Deadline: Applications for the 2022/2023 school year are 2 May 2022.
Program: The Daniel E. Noble Fellowship Award, and the IEEE Transportation Electronics Fellowship
Affiliation: The IEEE Vehicular Technology Society
Details: IEEE VTS is offering two fellowships to promote graduate level study in Vehicular Technology. The winners will each be awarded with a plaque and a $5000 prize, presented at the annual IEEE Vehicular Technology Conference.
Deadline: 12 September 2022
Program: The James C. Klouda Memorial Scholarship
Affiliation: IEEE Electromagnetic Compatibility Society
Details: Established in the memory of James C. Klouda and his professional career in the field of electromagnetic compatibility, this scholarship will award an undergraduate or graduate student seeking an electrical engineering degree with an emphasis in electromagnetic compatibility with $1000 and an EMC student membership for one year.
Deadline: Application deadlines have not yet been set for 2022.
Program: IEEE Frances B. Hugle Scholarship
Affiliation: IEEE Women in Engineering
Details: The IEEE Frances B. Hugle Scholarship was established to honor the many significant engineering achievements of Frances B. Hugle and to provide resources for female engineers to follow in her footsteps. A scholarship of $2500 will be awarded to up to two female IEEE Student Members who have completed two years of undergraduate study in an engineering curriculum at an ABET-accredited university or college within the United States.
Deadline: Application deadlines have not yet been set for 2022.
Program: IEEE PES Outstanding Student Scholarship
Affiliation: IEEE Power & Energy Society
Details: Scholarships for $10,000 are being offered to up to 20 full-time IEEE student members pursuing a Master's of Science degree in Electrical Engineering or Masters of Engineering with a focus in electrical power.
Deadline: 15 March 2023
Program: Washington Internships for Students of Engineering (WISE)
Affiliation: IEEE-USA
Details: The WISE program recognizes exceptional IEEE students who display evidence of leadership skills and a keen interest in public policy with an immersive 9-week program in Washington, DC. The program is supported by the IEEE Foundation through the IEEE Life Members Fund and IEEE's Student Public Policy Fund, as well as IEEE Technical Activities.
Deadline: Information on how to apply for summer 2023 internships will be posted soon.
Program: IEEE NPSS Awards
Affiliation: IEEE Nuclear and Plasma Sciences Society
Details: The IEEE NPSS is giving out fifteen awards this year to students and postdoctoral scholars in the technical fields of nuclear and plasma sciences. The IEEE Foundation generously provides funding to the recipients of four of these awards — the NPSS Robert J. Barker Graduate Student Award for Excellence in Pulsed Power Applications and the IEEE NPSS Edward J. Hoffman Early Career Development Grant, as well as both the IEEE Glenn F. Knoll Post-Doctoral and Graduate Educational Grants.
Deadline: Closed. Application deadlines have not yet been set for 2023.
Engage Programs
By engaging a wider audience in the history of technology and its impact on our present and future, the IEEE Foundation hopes to garner a broader appreciation and interest in engineering in non-engineers of all ages. The following programs aim to deepen that engagement through the IEEE History Center.
Program: The Elizabeth & Emerson Pugh Young Scholar in Residence Program
Affiliation: IEEE History Center
Details: This residency offers research experience for students studying the history of technology and engineering, while enlisting the help of promising young scholars for the Center's projects. The Scholar in Residence generally works full-time for two months at the History Center on a Center project that relates to the student's own area of interest.
Deadline: Closed. Applications for 2023 will be due March 1 2023.
Program: IEEE Life Member History Fellowship
Affiliation: IEEE History Center
Details: This fellowship provides support for one year of full-time graduate or post-doctoral research for a scholar whose work is focused on the history of engineering.
Deadline: Closed. Application deadlines have not yet been set for 2023.
Energize Programs
Technological innovation pushes the boundaries of thinking, breaks new ground, and improves lives — which is why the IEEE Foundation focuses on energizing innovation by celebrating technological achievements through IEEE-Eta Kappa Nu and the following IEEE awards.
Program: IEEE-HKN Awards and Recognitions
Affiliation: IEEE-Eta Kappa Nu
Details: Designed to promote and encourage educational and professional excellence in electrical and computer engineering, computer science, and the fields of interest of IEEE, IEEE-HKN's award and recognition programs recognize outstanding contributions made by students, professors, and industry professionals who exemplify a balance of scholarship, service, leadership, and character.
Deadline: Deadline for all Professional Awards is 2 May 2022. Outstanding Student Award Deadline is 30 June 2022. Outstanding Chapter Award Deadline is 31 July 2022.
Program: Student Chapter Support Grant
Affiliation: IEEE-Eta Kappa Nu
Details: Active University Chapters in good standing can apply for one grant in the amount of US $250 each year. The objective of this program is to support the Chapter as it creates and implements activities such as community service, academic support, or Chapter-building activities.
Deadline: Grant applications are accepted on a rolling basis, and funds will be remitted during the month following approval of the application by the IEEE-HKN Chapter and Ritual Committee.
Program: IEEE Medals and IEEE Recognitions
Affiliations: IEEE Awards
Details: Nineteen medals, including the IEEE Medal of Honor, the highest level award in the IEEE portfolio, and six recognitions, including Service Awards, Corporate Recognition, the Young Professional Award, and the Staff Award are given to IEEE members for outstanding achievements in their fields. The recognition of a lifetime Honorary Membership is also bestowed to an engineer outside of IEEE.
Deadline: Nominations are due by 15 June 2022
Program: IEEE SMC Awards
Affiliation: The Systems, Man, and Cybernetics Society
Details: SMC, the IEEE's society for the advancement of theory and application in systems science and engineering, human-machine systems, and cybernetics, recognizes outstanding volunteers and their significant achievements by the presentation of a number of awards each year, all funded by the IEEE Foundation.
Deadline: Nominations are due by 30 June 2022.
Program: IEEE Technical Field Awards
Affiliation: IEEE Awards
Details: Over thirty IEEE Technical Field Awards are given each year to talented and dedicated IEEE members for contributions or leadership in specific fields of interest of the IEEE, which range from nanotechnology and biomedical engineering, to industrial and transportation systems.
Deadline: Closed. Next nomination deadline is 15 January 2023.
Program: IEEE PES Awards
Affiliation: IEEE Power & Energy Society
Details: These twenty-three awards are given to IEEE PES members for their exceptional achievements in fields of interest relating to power and energy. These awards are fully funded by philanthropic donations to the IEEE Foundation.
Deadline: Closed. Nomination deadlines for 2023 have not yet been set.
Further Resources

For more information about these programs or any of the other IEEE Organizational Unit programs funded by the Foundation, visit the IEEE Foundation's What to Support page. You can also follow IEEE Foundation on LinkedIn, Facebook, Twitter, and Collabratec® for funding updates and deadline reminders.