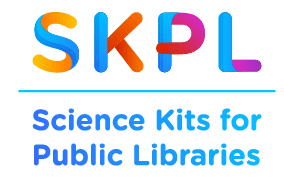 Since its inception in 2009, SKPL (Science Kits for Public Libraries) —the IEEE Region 4 program offering grants to public libraries for science kits that provide hands-on materials for kids from kindergarten through middle school—has seen a variety of creative approaches. That's no surprise in light of the broad range of grant recipients. The roster includes large and small public libraries in cities, suburbs and rural areas across the Upper Midwest, USA.
Individual grants are structured according to the specific needs of the library, including target age groups, circulation of the existing STEM-related offerings, and of course, an array of local concerns, from available shelf space to recommendations from local educators. SKPL kits become part of the library's circulating collection so youthful scientists/engineers/explorers can use them in the library and, like traditional library books, check them out to bring home.
Well Established Suburban Library
For creative approaches to SKPL, look at the Garden City Public Library. Located in Wayne County, Garden City, MI, USA (population about 27,000), Garden City Public Library is a well-established, middle-class suburb about 10 miles from Detroit. The Garden City Public Library has served the community since 1952.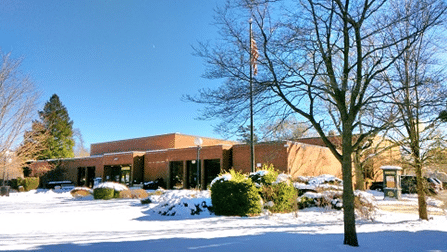 Like many grant recipients, many of the science kits acquired by the library focused on technical topics including Simple Machines, Circuits and Lego Engineering. In addition, the Garden City librarians introduced innovative kits to give younger kids a solid grounding in basic math concepts, including kits on Geometry, and Addition/Subtraction.
Getting the Word Out
A key feature of the program at the Garden City Library was its comprehensive, "full-court-press" approach to publicizing SKPL. In her report on the program, Garden City Youth Librarian Kim Poma explained the strategies for publicizing it. Science kits were featured in the library's newsletter. Also, flyers describing the kits and highlighting upcoming programs related to them were handed out at local elementary schools. The library followed up with a prominent on-site display featuring various science kits inviting patrons to use the kits and emphasizing their availability for check out.
Awakening Interest in Math and Science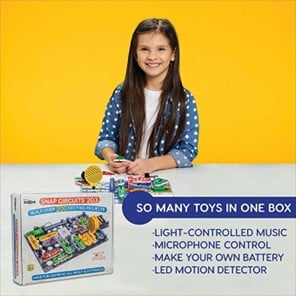 Poma's report emphasized how much, "the youngsters who checked out these kits really enjoyed them. I have many happy parents who were excited that their children were expressing an interest in math and science." As for the popularity of individual kits, the report emphasized that, "the kids loved all the different experiments they could do with the Circuits kit," and she also pointed out that, not surprisingly, learning with Legos was also a big hit. In addition, "parents were especially impressed with the math kits—they liked that it was helpful for the youth struggling with the subject," Poma added. As for the kit on Addition/Subtraction, the Youth Librarian emphasized how much parents appreciated the kit for both stimulating interest in mathematics and she said that it, "provides a good way to help the kids practice math skills."
Excited kids, happy parents, thrilled librarians—if we ever need an official motto for the SPKL program, this might be it! Want to help IEEE Region 4 support more libraries like Garden City Public Library, make a gift online.
Written by Bill Kennedy, Evanston Illinois, SKPL Volunteer