We wish you a happy new year! 2022 was an incredibly special and eventful year for us at IEEE Foundation; thank you for being a part of it! We are delighted to share highlights of how your donations were used to improve and sustain excellent IEEE Programs that provide measurable impacts where philanthropy and technology intersect.
The year began with the election of Ralph Ford to serve as our 23rd President. He shared his goals and vision during a Fireside Chat with our Executive Director, Karen Galuchie. Through his leadership, we added twelve new donor designated funds to support new educational opportunities and peer recognition awards. Additionally, six recognition levels were added to enhance the IEEE Heritage Circle. The new levels honor a more diverse set of innovators throughout our history.
We proudly joined in the celebration of the inaugural IEEE Education Week highlighting the wide array of IEEE educational programs, many of which are supported by the Foundation and its dedicated donors. Three donors featured in our IEEE Education Donor Panel discussed how the IEEE Foundation and education intersect, sharing their personal philanthropic giving stories.
The importance of planned giving continued to grow as generous bequests from the IEEE community, including the Estate of Jon C. Taenzer, reinvigorated the IEEE Foundation's ability to invest in innovative initiatives. To help the IEEE community discover how they too can include the IEEE Foundation in their estate plans, we hosted our 2nd annual estate planning webinar during Estate Planning Week. The webinar -"'Engineering Your Future" – featured David Sandhu, a former SpaceX Engineer turned Financial Planner who discussed how to "engineer" your future through the benefits and importance of estate planning.
Throughout 2022, IEEE programs had significant achievements to note. Our four pillar model — Illuminate, Educate, Engage, Energize — highlights the impacts where philanthropy and technology intersect. Herein we share some highlights from IEEE programs supported by your philanthropy.
1. Illuminate
We illuminate the possibilities of technology by using it to address global challenges. Technology allows us to ask previously unimaginable questions and find viable solutions. Together we achieved the following: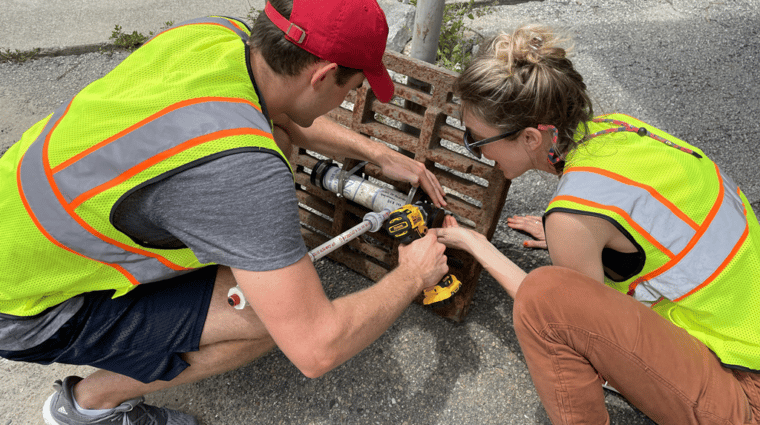 2. Educate
We educate the next generation of innovators and engineers. The future of technology depends upon the nourishment of brilliant minds, the creation of opportunities to dream, and the cultivation of a generation of socially responsible technology professionals. Together we achieved the following:
Fostered the next generation of innovators by providing 30 need-based, pre-university students with the opportunity to attend one of the four IEEE TryEngineering Summer Institute (TESI) 2022 camps where they discovered the wonders of engineering during an immersive two-week summer camp and launching the TryEngineering Fund to provide educators and students with resources, lesson plans, and activities that engage and inspire.
3. Engage
We engage a wider audience in appreciating the value and importance of technology. Driving a greater understanding of how science and technology impacts society enables us to value the past, meet the needs of today, and create the world of tomorrow. Together we achieved the following:
4. Energize
We energize innovation by celebrating technological excellence and innovation that pushes the boundaries of thinking, breaks new ground and improves lives. Together we achieved the following:
Nurtured 245 IEEE-HKN student members representing 54 HKN Chapters during the three day, in-person IEEE-HKN Student Leadership Conference held from 28-30 October at the University of North Carolina Charlotte, which included more than 23 professional development and chapter strengthening sessions and workshops plus a Recruitment Fair. The SLC was made possible in part by a generous grant from the Samueli Foundation.
Fueled the innovation and ingenuity of IEEE-HKN Chapters by awarding the first round of IEEE-HKN Chapter Support Grants to support initiatives such as chapter-building and visibility activities, a mentoring event, and an event that engaged alumni. We are grateful to John McDonald, Beta Chapter, and his wife, JoAnn, for seeding the Fund that provided the mechanism to launch this important new Grant program.
The future is bright, and we acknowledge that during our 50th Anniversary Celebration in 2023, with the addition of a fifth pillar simply called, "Future." This newly added pillar looks beyond our lifetime to shape the destiny of future generations, ensuring they have sufficient and appropriate educational and inspirational programs and services to lay the foundation now, establishing the future we envision and desire.
The IEEE Foundation believes in collaboration, stewardship, excellence and impactful results. Together, we make the greatest impact! We look forward to sharing more details on program support from your donations and the impacts you enabled in the 2022 Annual Report which we will share in a future news item on our new website.
Note: The statistics included in this article are preliminary and may change as our program partners complete their year-end reporting.