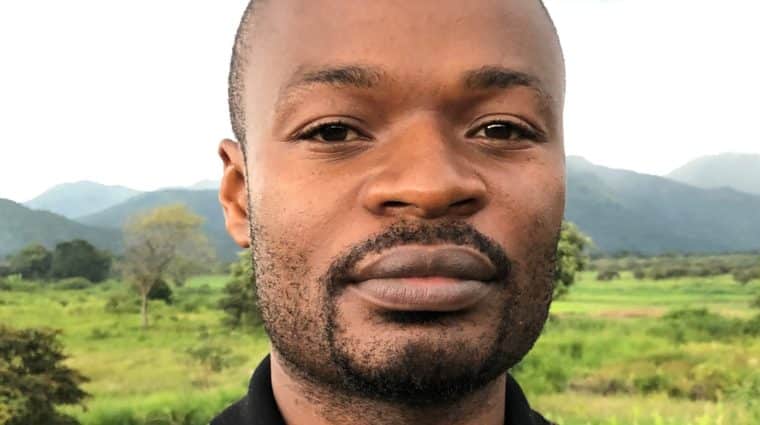 A Focus on One Successful IEEE Smart Village Energy Entrepreneur
Jude Numfor, Managing Director REI-c, contributed to this article
IEEE Smart Village (ISV) is a unique program within IEEE. ISV provides seed money with the intent to empower people through sustainable energy, expanded educational opportunities and profitable enterprises. The hurdles to receive seed money from ISV for a large (US$200k range) project are significant and only a select few are approved. During its history, ISV has supported several highly successful entrepreneurs around the world along with many more, smaller projects in the US$25k range. Jude Numfor, Founder (2011) and Managing Director of Renewable Energy Innovators – Cameroon (REI-c) is one of ISV's most successful energy entrepreneurs.
Jude Numfor was born in March 1986 in the remote, rural village of Mbem located in the mountainous, northwest region of Cameroon. He is the youngest of five boys. His father was a driver and mechanic for the Baptist Mission Health Center in the village and his mother was a subsistence farmer. Jude is a self-taught, seasoned energy entrepreneur. He completed secondary school with eight ordinary level papers in 2004 and completed high school in 2006 with four advanced level papers. He has become an engineering prodigy in the areas of wireless communications, photovoltaic design and construction, and on-line educational programs including his most recent innovation, the EdApply App. In Jude's spare time, he has been a project consultant and facilitator for Torchbearer Foundation for Missions, Reconciliation and Development (another successful ISV energy entrepreneur), developed battery pack systems and provided consulting service to other ISV developers in Africa.
Jude was appointed to the ISV Governing Board. Jude's REI-c company received approval for a US$1million grant from USTDA (United States Trade and Development Agency) for a feasibility study to investigate the development of electrical systems for up to 134 villages, with possible expansion to another 600+ villages. To be eligible for the USTDA grant, ISV is provided financial and technical support to develop a 10 kW pilot project as part of the plan to electrify 760 villages across five regions in Cameroon. This 10 kW project will be used as a basis for expansion by REI-c into the initial 134 villages, and ultimately into 760 villages. This project will involve a partnership with the United States National Renewable Energy Lab (NREL). The pilot plant will serve the electrical needs of 3,000 community members who do not have access to the electrical grid which is located 44 km away. Access to electricity will improve quality of life within the community, improving literacy among adults and the monthly baseline income, which is estimated at $100 per family. The goal will be to leverage this pilot project to ultimately electrify 760 villages with a total of 21 megawatts of electricity for approximately 52,700 potential connections which will transform more than 500,000 lives. The overall project involves five phases and the total project cost is estimated at US$100.4 million. Learn more about how ISV supports the world's energy-impoverished communities at smartvillage.ieee.org.