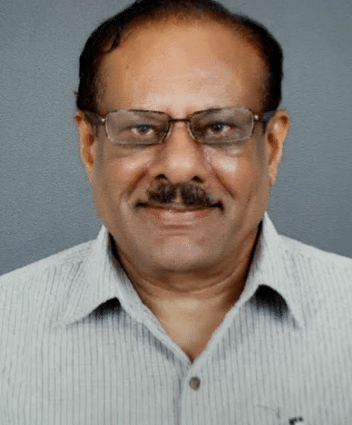 IEEE Life Senior Member Jacob M. Kulangara, PE, has been a member of IEEE and the IEEE Power & Energy Society (PES) for almost five decades. He started in 1976 as an IEEE student volunteer at the University of Arkansas, Fayetteville, USA, while pursuing graduate studies in electrical engineering and, upon graduation, became a full IEEE member. Jacob was eventually elevated to the IEEE Life Senior Member grade in 2013.
"IEEE paved the way for success in my education and profession as an engineer scientist in academia and the industry," shares Jacob. "I had the benefit of being mentored by IEEE Life Members and Fellows during my graduate studies and throughout my early career."
Jacob has been involved in many IEEE events, conferences, and seminars. Over the years, he has been a member of the IEEE Industrial Electronic Society, IEEE Control System Society, IEEE Communications Society, IEEE Electromagnetic Compatibility Society, and IEEE Power & Energy Society. But his involvement doesn't end with membership – Jacob is an active volunteer working on consensus technical standards and developing conferences. He is currently the IEEE Region 3 Life Member Committee Coordinator, responsible for interacting with Life Members across 40 Affinity Groups.
Jacob's deep volunteer involvement with IEEE has motivated his giving.
"My experiences as an IEEE volunteer along with my philanthropic aspirations laid the cornerstone for my support and donations for IEEE Foundation activities," explains Jacob. "My most recent contribution was a special donation for the 50th anniversary of the IEEE Foundation made to the Life Member Fund (LMF) of the Foundation."
His giving to the LMF is driven by his interest in supporting programs that nurture young, innovative minds, create STEM activities, support technology for humanitarian activities, foster collaborations with IEEE Life Members and preserve IEEE history. Jacob is interested in philanthropy, helping to bring the right solutions for today and the future.
Jacob has been a loyal annual supporter of the IEEE Foundation since he became an IEEE Life Member noting, "IEEE member fees are waived for life members, so I started to donate these savings to the IEEE Foundation." He didn't just rely on his individual philanthropy, though. He often requested a matching gift from his employer to increase the impact of his giving.
His passion for supporting the IEEE Life Members Fund might be traced back to October 2019, when Jacob joined IEEE Life Members from around the globe in a ten-day Texas Technical Tour organized jointly by Lonestar Section and IEEE Life Member Affinity Group. This incredible tour included visits to the Johnson Manned Space and Mission Center of NASA, the high-performance supercomputer at Rice University, the San Antonio Museum of Science and Technology, the Southwest Research Institute in San Antonio, and the Dell Technology Center in Austin, among many others.
"As a Life Senior Member, Regional Life Member Coordinator, and philanthropist, it is important for me to remain connected and active to the IEEE community," says Jacob. "I want to support the initiatives for the Life Member community and encourage young professionals and future generations to solve the challenges of tomorrow."
Jacob's philanthropy is as varied as his lifelong involvement with IEEE, ranging from annual donations through his IEEE Membership to large-impact gifts. But his philanthropic goals have always been the same — preserving the history and legacy of IEEE while mentoring the next generation to solve future technological challenges to benefit humanity. If you're interested in supporting the next generation and contributing to a better tomorrow, visit our website to learn about our matching gift program and donation options.