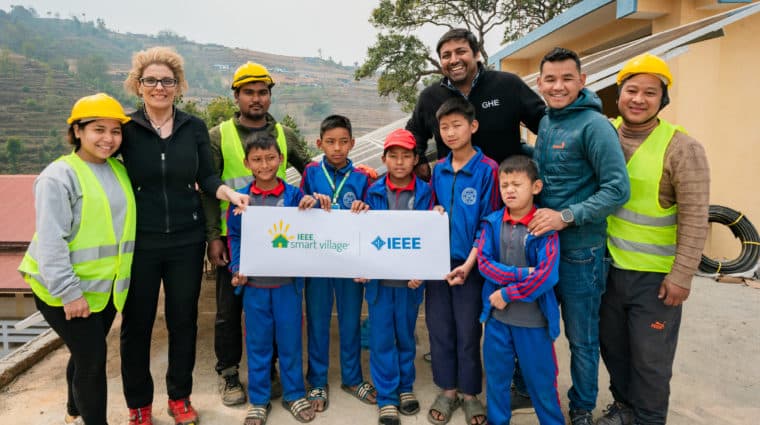 IEEE Smart Village (ISV) is a unique program within IEEE. ISV provides seed money with the intent to empower people through productive use of technology, expanded educational opportunities and enterprise development. With nearly 200 projects established across sub-Saharan Africa, India, Latin America and Southeast Asia, the program has benefited more than 1.4 million people. Here we share the highlights of a few of those projects. For more details and other project highlights, visit smartvillage.ieee.org.
---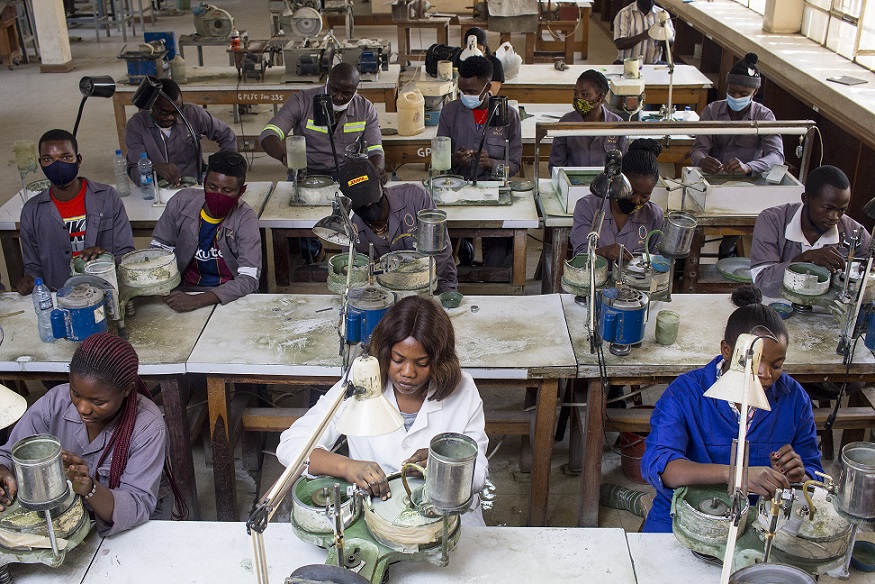 Gemstones to Electric Infrastructure in Zambia
How do you close the gender gap in an economic sector that women are excluded from? This was the puzzle that Kanekwa Kachinga sought to solve when she began working on the direct participation of women in the gemstone industry in Zambia (the world's second largest producer of emeralds).
Since the majority of locally-employed labor were direct mining workers, men were the preferred gender. Today, KSV-Zed, founded by Kanekwa, trains women to acquire technical and business skills to process gemstones and sell the market-ready precious stones locally and internationally. ISV has supported KSV-Zed's vision by funding the installation of electrical machinery for gemstone cutting, and by installing a solar system for cutting centers in off-grid locations. The profits from the sale of gemstones, after paying the cutters and polishers a fair wage, are invested in the infrastructure in their villages. This infrastructure will create a village where all people have access to electricity, internet, water, sanitation, health care, housing, transportation, education, jobs and entrepreneurship.
---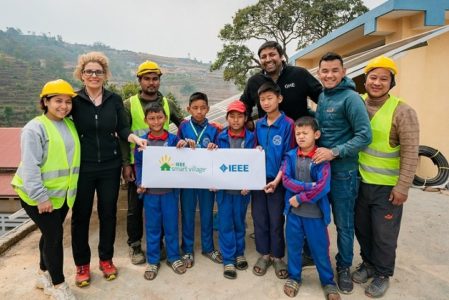 Nepal School Solar Electrification and Water Heating Project
Education is one of the three key pillars of ISV. Educational interventions that can improve the future of children and youth in underserved communities are highly prioritized. In 2021, Dr. Morgan Kiani, professor of engineering at Texas Christian University, Texas, USA, learned about Shree Batase Secondary School, Nepal, which caters to the education of students from 50 nearby villages, approximately 225 students. Due to its remote, off-grid location, the school lacked reliable electricity, and yet is recognized for its high performance with final year students' pass percentage of 82% for the year 2021. Morgan mobilized financial support from ISV and IEEE Industrial Electronics Society (IES), and arranged the technical partnership of Global Himalayan Expedition (GHE)—an award-winning India-based ISV-funded humanitarian organization—for its local installation team. During Spring 2023, Morgan and her team installed an 11-kW solar PV system with battery storage for uninterruptible electricity and a 200-liter solar water heater for cooking and bathing in the dormitory. The school's staff (including women), were trained on maintenance of the system, which may also be monitored remotely.
The solar set up now provides 24/7 reliable power to the school. As a result it is feasible to hold classes regularly, host reliable computer labs and after school activities, for both students and the community, even during monsoon season when landslides and flash flooding can cut power for weeks.
---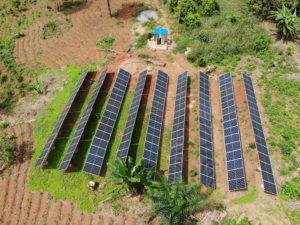 Cameroon Renewable Energy Innovators
Imagine what it is like to grow up without electricity. Jude Numfor woke up every morning of his childhood with swollen eyes strained by the smoke and dim lights from a kerosene lamp. Today, Jude is the CEO of Renewable Energy Innovators—Cameroon (REIc), a leading off-grid electricity developer in Cameroon working on electrifying more than 700 villages. ISV was the first external funder to recognize the potential of REIc, and has provided several tranches of seed-funding to help them scale starting in 2017, 11 years after REIc was founded.
In 2022, REIc secured US$1million in support from the United States Trade and Development Agency (USTDA). To be eligible for the USTDA grant, ISV provided financial and technical support to develop a 10 kW pilot project as part of the plan to electrify 760 villages across 5 regions in Cameroon. This 10kW project is the basis for expansion by REIc into the initial 134 villages, and ultimately into 760 villages with a total of 21 megawatts of electricity for approximately 52,700 potential connections which will transform more than 500,000 lives.
Learn more about how ISV supports the world's energy-impoverished communities at smartvillage.ieee.org. Helping the IEEE Smart Village grow local enterprises based on livelihood training, and the productive use of technology in underserved communities around the world is a core objective of the IEEE Foundation's 50th Anniversary Celebration. To discuss how you can support this initiative, contact Michael Deering, Sr. Development Officer, at m.deering@ieee.org or +1 732 562 3915.