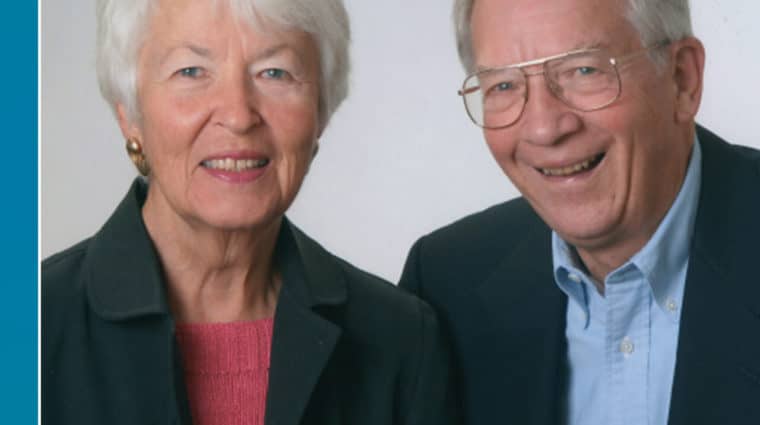 Each year the world acknowledges International Day of Happiness, a day recognizing this fundamental need, that's both the focus of so much energy and, at the same time, often overlooked in the pursuit of other needs. Happiness can be defined as a series of positive or pleasant emotional states ranging from contentment to intense joy – a feeling so great you can't help but smile. It can be brought on in an infinite number of ways. Unique to each person. Small gestures and acts of kindness. Sunshine following a cloudy day, or a surprise visit from a loved one. We know this feeling, and we root for it every chance we get. But of course, these are happenstance, variable and often out of our control.
When looking for a more consistent way to achieve happiness, we look at what can be measured. And fortunately, research shows that giving to others increases our own happiness in a noticeable way, sometimes referred to as the "helper's high". It is reassuring to know that we can use reliable, repeatable methods to spark happiness, while simultaneously creating impact in places where it matters most.

The Science Behind the "Helper's High"

The feeling of elation following a selfless act of service to others is known as the "helper's high". A 2006 study done at the National Institutes of Health found that the act itself activates specific regions of the brain associated with pleasure, social connection, and trust, releasing endorphins to create an overall positive feeling. These endorphins activate the reward centers of the brain, bringing on a sense of euphoria. People who go out of their way to help others, donate to charities or dedicate their time, experience this joy and in turn will begin to associate giving as a source of happiness.

Another study conducted at the University of California Berkeley by Associate Adjunct Professor Doug Oman and his peers found that individuals aged 65+ who volunteered for two or more organizations increased their life expectancy compared to their non-volunteering peers. This evidence of prolonged life shows the magnitude of generosity and how beneficial it can be towards our overall health and longevity.

A report detailed by the Lilly Family School of Philanthropy titled, Women Give 17, asked the question, "What makes us happy?", diving deep into the connection between happiness and charitable giving. The research revealed that not only is giving to charity positively related to life satisfaction, but that the higher the percentage of income given, the higher the level of happiness. The report also found that volunteering and giving to charity resulted in increased psychological well-being and enriched social relationships, backing an all around positive result.

IEEE Foundation's Role in Supporting Happiness

Much of what the IEEE Foundation is able to achieve is largely supported by the loyalty and generosity of our donors, who are well versed in the benefits of the "helper's high". Senior member Ruomei Li, Ph.D., noted in 2019:

"By establishing new awards, I'm excited to help provide opportunities to others, encourage and inspire their contributions to society, and ultimately help more people around the world."

Some of the world's greatest problems are a severe hindrance to happiness. Poverty, inequality, climate change, and pollution can be combated with access to technology, literacy and education – all of which are supported by the Foundation's various programs. In order to keep the resources flowing, it is in our hands to make a difference through charity and volunteerism. The Foundation categorizes each of their programs under four main pillars that act as guides for bringing light to technology in different ways: Illuminate, Educate, Engage and Energize.

The programs within each of these pillars are diverse yet centered towards one ultimate goal of a collective benefit to humanity. Of the Foundation's 200+ programs, we invite you to find the program that resonates most with you and has the greatest potential to bring happiness to your life – and meaningful change to the lives of others.

What the World Needs Now

The fact that generosity lends a big hand to happiness makes sense. It comes from the excitement of knowing that you're making a tangible impact. In almost 50 years of operation, we know that more thoughtful giving can occur when someone feels they can trust the organization, and also understand how that money will be used. To this end, we are pleased to report that IEEE Foundation was awarded the highest possible rating of 100% for transparency of funds allocation by Charity Navigator, a charity assessment organization that acts as a guide to philanthropic decision-making.
Now more than ever, giving what we can, when we can, will go lengths in helping others and in return will bring happiness to our own lives. We encourage you to get involved in one of the many programs that IEEE backs, and offer a little spark in the direction of collective joy.