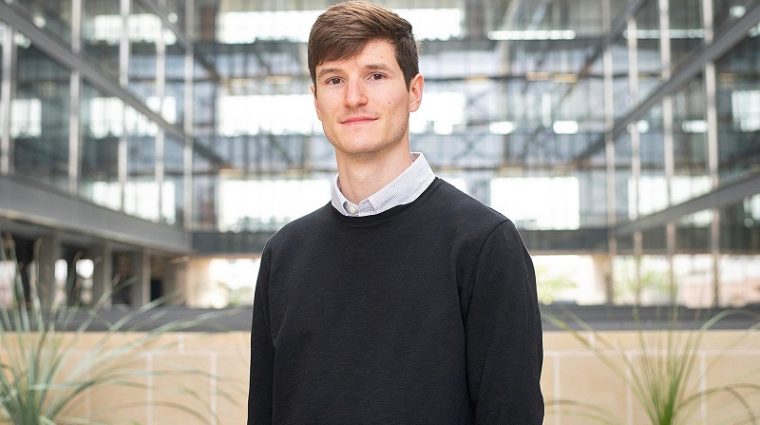 Ian P. Roberts, an IEEE Graduate Student Member, was selected as the 2023  IEEE Communications Society Communication Theory Technical Committee (CTTC) Andrea Goldsmith Young Scholars Award recipient for his "contributions to the theory and practice of full-duplex millimeter-wave communications". Roberts is a fifth year Ph.D. candidate at University of Texas at Austin whose research interests are in the theory and implementation of millimeter-wave communication, in-band full-duplex, and communication system optimization. He received his B.S. in Electrical Engineering from Missouri University of Science and Technology in 2018 and in 2020 was selected as a US National Science Foundation Graduate Research Fellow.
Roberts is thrilled and honored to have received this Award named after Andrea Goldsmith. He said, "She continues to exemplify excellence in research and education, inspiring yet another generation of young communications engineers like myself." He hopes to follow in Goldsmith's footsteps and lead a long career advancing real-world wireless communication systems through the combination of dedicated research, teaching, and mentorship. 
The CTTC Andrea Goldsmith Young Scholars Award, established in 2021 by the IEEE Communications Society, recognizes young scholars of the communication theory area who have shown a high level of research aptitude in the broadly defined topic of communication theory, as well as engagement in the professional community. Andrea Goldsmith, the Award namesake, worked with the IEEE Communication Society and the IEEE Foundation to establish the Award and donated her cash prize when she received the 2021 IEEE Leon K. Kirchmayer Graduate Teaching Award to create the IEEE Foundation fund that supports it. 
To date, the following donors have joined Goldsmith in supporting the IEEE Communication Theory Technical Committee Andrea Goldsmith Young Scholars Award Fund of the IEEE Foundation.
Anonymous (1)
Apple, Inc.
Bell Integration
Crown Castle International Corporation
Cohere Technologies
Nokia Bell Labs
Texas Instruments
Qualcomm Incorporated
Together they have ensured that the IEEE Communications Society is able to honor and encourage young scholars working in the communication theory area for years to come.