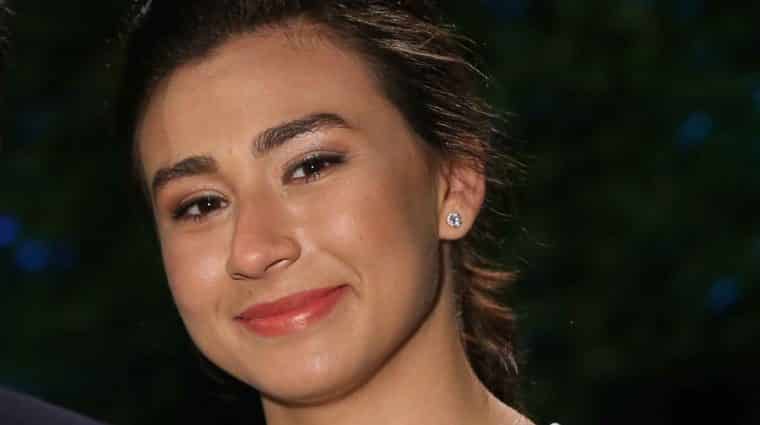 With her determined, adventurous and enthusiastic spirit, Marina Chamsi, a '21-'22 Power & Energy Society (PES) Scholarship Plus Initiative Sahazizian Scholar recipient, is a recent Electrical Engineering graduate from McGill University. She was raised in Lebanon and went to Montreal for her undergraduate studies looking for a more challenging experience.
"My interest in electrical engineering stems from my interest in engineering itself," she said. "I like to question, explore, discover and create. This is why a career in engineering was a natural choice for me, because it involves a lifetime of continuous learning in order to introduce a change in society and help to sustain the world." She continued, "but more than that, I chose electrical engineering specifically because, as a child growing up in Lebanon, I was deeply affected by an ongoing power crisis that often leaves homes with only two hours of electricity per day. The Lebanese people deserve much better, in terms of life conditions, and a huge potential for development exists and should be done in the electricity sector," Chamsi added.
Eager to put her degree into action and learn more about where she wants her career focus to be, Chamsi is excited to take a position as a Jr. Data Engineering/Data Scientist at a new consulting and engineering firm in Montreal called Neoxia. "The position came out of the blue," she said. "I was visiting the booths at a career fair, met this company, and went for an interview. Everything fell into place, and I'm excited by the opportunity to get more practical experience, because learning about things and doing them can be very different."
Once she narrows down where her professional interests lie, Chamsi plans to go back for her master's degree. But no matter where her business life leads, she is certain of one thing – she wants a career that satisfies her ambitions, passion for discovery and entrepreneurial pride. "I would like my career to help me grow professionally," she explained. "I look forward to seeing myself as part of a team that contributes toward finding solutions to the world's energy problems."
When asked what she thinks helped her stand out and become a PES Scholarship Plus Initiative recipient, Chamsi was quick to point out two things: her academic achievements and volunteer initiatives. Chamsi's volunteer involvement includes agency-sponsored initiatives from Lebanese-based organizations such as the Migrant Community Center, Kafe Be Kafak and Beirut for Ethical Treatment of Animals (BETA), to a musical concert arranged for the benefit of blast victims in 2020. "I feel joy and satisfaction when I assist people and leave them with a positive impact. Whenever I can find opportunities to help, I will do it," she confirmed. "It doesn't take a lot of effort on my part, but the mutual influence can be so far-reaching."
Chamsi also wants to help mentor other young women who are interested in becoming engineers. "I would love to support women who are interested in the profession. Academically and professionally to be where I am now is a step on the ladder of success. I'm ready to start a new, challenging adventure in my life journey soon and I feel especially enthusiastic that I will be able to assist and guide other girls into the careers they have chosen – because women are not, and should not, be influenced by any barriers," Chamsi concluded.
The IEEE Power & Energy Society and IEEE Foundation are committed to shaping the future of the power and energy industry through the IEEE PES Scholarship Plus Initiative. The undergraduate engineering scholarships aim to attract highly qualified engineering students to the field. These students are the very individuals who will one day develop new green technologies, build the smart grid and change the way we generate and utilize power. You can support scholars like Marina Chamsi.