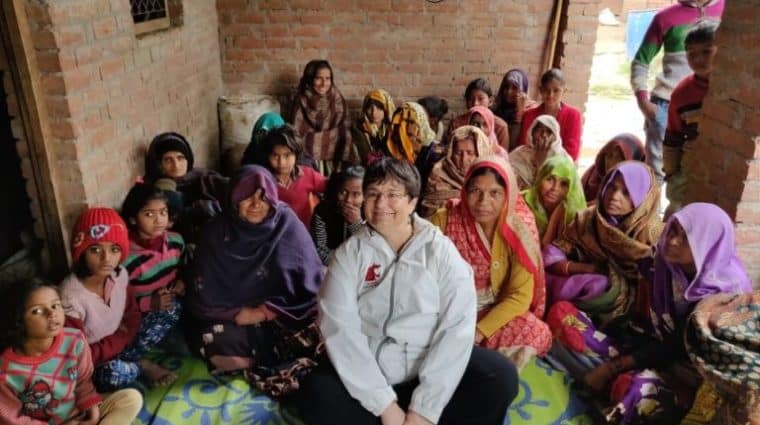 Noel N. Schulz, Ph.D. is no stranger to the act of philanthropy within her field. A nationally-recognized expert in power systems engineering, Dr. Schulz is Washington State University's (WSU) First Lady (her husband Kirk Schulz is WSU President) and the Edmund O. Schweitzer III Chair in Power Apparatus and Systems in the WSU School of Electrical Engineering and Computer Science, Voiland College of Engineering and Architecture. Prior to joining the WSU faculty in 2016, she served as Associate Dean for Research and Graduate Programs in the College of Engineering at Kansas State University and has long been dedicated to recruiting, retaining and mentoring women in the field of engineering.
As a longtime IEEE member and current Fellow, Dr. Schulz was active on the IEEE Power & Engineering Society (PES) Board from 2004-2015, including serving as President from 2012-2013, and has donated to a wide range of IEEE initiatives through the IEEE Foundation throughout her life and career including: the IEEE History Center Fund, PES Scholarship Plus Initiative and most recently IEEE Smart Village (ISV), through which she has personally witnessed the positive impact that ISV funds and innovative solutions have on sustainable development within served communities.
According to Dr. Schulz and her husband, who became honored philanthropists in the IEEE Heritage Circle in 2020 in recognition of their spirit of cumulative giving, "the process of donating monthly and/or steadily to IEEE over time can accomplish the same level of impact on an initiative as a larger donation without being an excessive burden on one's personal finances."
"We encourage others to adopt this cumulative method of providing support," confirmed Dr. Schulz, "as it has and continues to have a major impact on the livelihood of IEEE programs."
If you would like to follow Dr. Schulz's model of recurring, monthly giving, email IEEE Foundation donate@ieee.org and join her in supporting the programs that make a difference today!