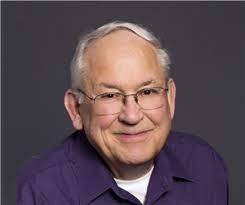 In 2022, Peter W. Sauer, long-time IEEE volunteer who was better known in IEEE circles as 'Pete', was presented with the IEEE Nikola Tesla Award for his contributions to dynamic modeling and simulation of synchronous generators and for leadership in power engineering education. And in a show of incredible generosity, he immediately donated his cash prize to the IEEE Power & Energy Society Scholarship Plus Initiative (PES S+), a program which provides financial scholarships to deserving engineering students within the power and energy track.
A longtime supporter and co-founder of PES S+, Sauer's generous donations helped fund financial scholarships for more than 1,800 students, two-thirds of whom now hold full-time jobs in the power and energy sector.
"I was very honored to have been selected for the IEEE Nikola Tesla Award and understand how IEEE can only continue doing this type of important work with contributions," Sauer said of his decision to donate his cash prize to PES S+. According to Sauer, who served as Grainger Chair Emeritus Professor of Electrical Engineering at the University of Illinois Urbana-Champaign, Champaign, IL, USA, "I've been blessed with a very rewarding career in electrical engineering that was made possible with the help of IEEE every step of the way, so for me it was an easy decision to use the funds that came with the award to further help IEEE and the Scholarship Plus Initiative in particular." Added Sauer, "I hope that my small contribution will encourage others to also support this initiative and help grow the engineers of the future."
Award Recipients and Conference Speakers who receive cash prizes or speaker fees may choose to donate their prize to the IEEE PES Scholarship Plus Initiative or one of the many other donor-supported funds managed by the IEEE Foundation.
The IEEE Foundation is saddened to report the passing of Pete on 27 December 2022. He will be remembered as an educator, researcher, mentor, and a friend.