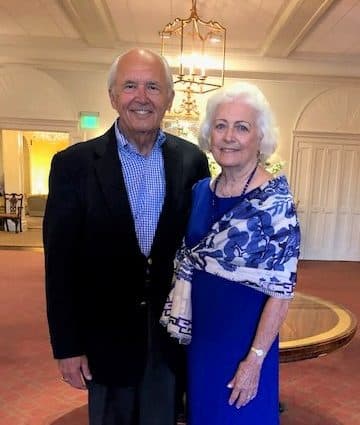 IEEE Life Member John Derrick is doing a lot of pre-paying these days. "I'm 83, so there's little time to lose!" declares John. With excellent financial planning, John and his wife Linda are elevating their assets and utilizing them effectively during their retirement years.
The Derricks strongly believe in the significance of higher education and have generously supported numerous recipients by establishing scholarship programs at Duke University Pratt School of Engineering and the University of Maryland Global Campus. Additionally, they have assisted numerous students of lower academic levels in the Washington, D.C., region with their educational progress.
In 2022, John and Linda made a five-year commitment to support the IEEE Power and Energy Society Scholarship Plus Program. Due to their careful planning, their financial advisor encouraged them to use a gift of appreciated stock to pay off the five-year pledge early, and they were so glad they did. The Derricks recognized that annual cash giving is still essential at retirement and adds another important dimension to their estate planning.
John had a robust power engineering career for many years but always stayed connected to the IEEE community. As an IEEE Life Member and charitable IEEE Foundation donor, he supports three IEEE Power & Energy Society (PES) Scholarship Plus Initiative scholars. I never thought I'd be in this position in my life. John says, "I am enjoying being able to really help others." John and Linda Derrick's generosity helps power and sustain the future of the power & energy industry.
Please join them and follow the link below to use stock to donate today. A gift of appreciated securities, such as stocks, bonds, and mutual funds, may significantly benefit you as a donor!