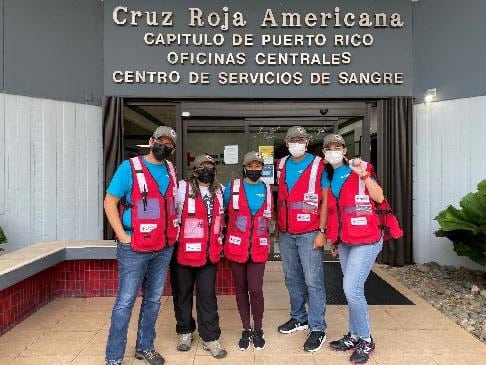 By Jennifer Castillo
In the first weekend of February 2022, non-stop rains caused heavy floods in the north coast of Puerto Rico with Toa Alta and Cataño being two of the most affected towns, receiving nearly 16 inches of rain.

The Red Cross began its assessment activities on 6 February, and due to the large number of areas affected, the local IEEE MOVE International volunteers in Puerto Rico were called into action. A total of six volunteers deployed for five days in the wake of this disaster. Volunteers installed hot spots, connected computers for the Red Cross to access, assisted with connectivity, handled any technology issues and distributed and administered the Disaster Response Devices.