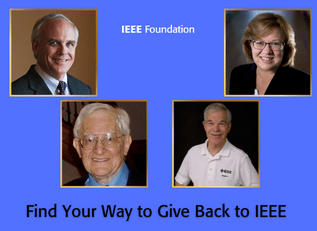 Thanks to our donors and the funds raised in cooperation with IEEE Organizational Units, the IEEE Foundation works across IEEE to invest in IEEE programs that bring the promise of technology and the knowledge to use it to the world. As we near year end and the giving season, here are four ways to support IEEE programs through the IEEE Foundation. They are:
○ Giving Today Online or by Mail
○ Donor Advised Funds
○ IRA Rollover or Qualified Charitable Distribution
○ Tribute Gift
Giving Today Online or by Mail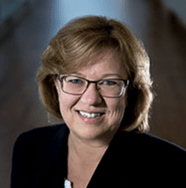 Gifts big or small all make an impact. Member Jill Gostin, 2023 IEEE Vice President of Member and Geographic Activities, supports the IEEE-USA Mobile Outreach Vehicle (MOVE). Jill said, "Whether you give financially or volunteer some portion of your time to IEEE, I believe your life experience will be greatly enriched because of your giving."
The IEEE Foundation makes it easy to give online via the site https://www.ieeefoundation.org/donate. If you prefer to write a check, make it payable to IEEE Foundation and be sure to include on the memo line the fund name where you'd like your gift to go.
Donor Advised Funds
A donor-advised fund (DAF) is a centralized charitable account that enables charitably-inclined individuals, families and businesses to make tax-deductible charitable donations of cash, publicly-traded stock, and in some cases certain illiquid assets to a public charity that sponsors a DAF program. These types of accounts have become very popular and offer a number of tax and planning benefits. More information about setting up a DAF can be found on our website at https://www.ieeefoundation.org/how-to-give/today/donor-advised-funds. Once you have established a donor advised fund (DAF) as your centralized charitable account, authorizing a grant to the IEEE Foundation is easy.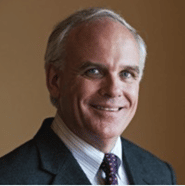 Senior Member David Durocher recommends that people consider establishing a donor-advised charitable giving fund, which both maximizes taxable deductions while minimizing taxable income. "A donor-advised fund is a charitable investment account created for the sole purpose of supporting charitable organizations you care about," shared Durocher, who uses a Fidelity Giving Fund to make donations to the IEEE Foundation. "When you contribute cash, securities or other assets to a donor-advised fund, you're generally eligible to take an immediate tax deduction; those funds can then be reinvested in a tax-free growth account and you can self-direct grants to virtually any IRS-qualified public charity."
IRA Rollover or Qualified Charitable Distribution
IRA Charitable Rollover makes it easy to use IRA assets, during your lifetime, to support the IEEE Foundation. For US taxpayers age 70 ½ and older, giving to the IEEE Foundation as a transfer from your IRA is simple and the transfer does not count as income for U.S. federal tax purposes. The IRA Charitable Rollover allows individual retirement account holders to make qualified charitable distributions (QCD) up to $100,000 per year (and up to $200,000 per year for married couples) from their IRA. Beginning at age 72, an individual's gifts are eligible to be counted toward their minimum required distribution.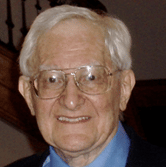 Julian Bussgang applauds the work of the IEEE Foundation and has found a "painless" way to give. Julian says he especially admires the work of the IEEE Foundation, the Life Members Committee and the History Center. His donations to the Foundation support them. For donors his age, the U.S. federal law requires annual reductions of money saved in the IRA accounts. The IRA Charitable Rollover allows withdrawals tax-free on the accumulated gains, up to a total of $100,000, which may be donated to qualified charitable organizations. The IRA Charitable Rollover is a wonderful and "painless" way to make donations!
Tribute Gift
Honor a loved one or someone you admire with a Tribute Gift. Tribute gifts to the IEEE Foundation can be a deeply gratifying way to recognize someone that touched your life while advancing technology for humanity. You can pay tribute to someone important to you with several types of gifts:
● Gifts In Memory to serve as a memorial for a loved one
● Gifts In Honor to show those closest to you their importance
● Gifts In Celebration to delight in life's milestones such as births, birthdays, graduations, weddings and holidays.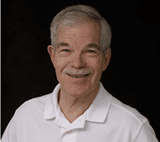 Jim Look has made two tribute gifts. In 2019, he gave to the John Meredith Memorial Fund. "I wished to memorialize John because of his tremendous personal contribution to IEEE overall and to the Region in particular," he said. This year, Jim plans to make another gift in memory of his friend and former colleague John Meredith, but this year's gift will be from his IRA while his 2019 gift was from his Donor Advised Fund.
While we've highlighted four ways you can support the IEEE Foundation, there are many more ways you can make a difference. To find your way to give back to IEEE, please visit https://www.ieeefoundation.org/how-to-give. The IEEE Foundation team is available to answer any questions you might have; email them at donate@ieee.org.