Fellowship Recipient Shares His Professional and Personal Growth as a Young Scholar in Residence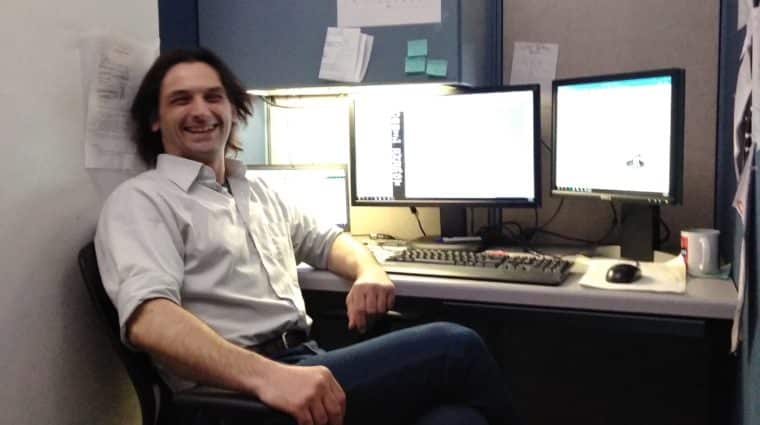 The Elizabeth & Emerson Pugh Young Scholar in Residence Award provides research experience for students and early-career scholars in the history of technology and engineering through a two-month residency at the IEEE History Center in Hoboken, NJ, U.S. For 2019 recipient Dr. Francesco Gerali, a native of Italy who holds a Ph.D. in the history of science and technology, the professional inroads he made during his residency as well as the bonds he forged with fellow IEEE and industry scholars in his field of interest have been life changing.
Among other accomplishments, Francesco's residency resulted in his completion of 30 Wikipedia-style articles on the history of petroleum technology for use by other scholars and petroleum industry practitioners within the online encyclopedia Engineering & Technology History Wiki. Francesco also participated in the 'miniGeology' radio show aired by KPFT in Houston, TX, U.S. in July 2019, wrote two scholarly articles published in the Proceedings of the IEEE, and provided a range of new materials for the IEEE History Center's Timeline within the 'Energy' category.
In a poignant letter of thanks to benefactors Elizabeth and Emerson Pugh, Dr. Francesco Gerali said that their endowment to the IEEE History Center, "gave me the opportunity to complete a successful and productive residency which greatly benefited my professional path." According to Francesco, "my residency at the IEEE History Center stands out from the research fellowships I was awarded in past years in terms of the quality of the IEEE database and repositories I was granted access to, the teaching and attention received from the History Center staff, and the opportunity to improve my publication portfolio and develop a new network of professional connections."

Concluded a grateful Francesco, to whom the Pughs have extended a stipend to do further work in 2020, "the Pughs are funding a very important program that improves and shapes the skills of its beneficiaries and I could not have expected greater personal and professional reward from my residency." For more than a quarter of a century, Emerson and Betsy Pugh have generously invested their time, talent and treasure to enable the IEEE History Center to preserve and promote the history of technology, the engineering profession, and IEEE. The Pugh's are Honored Philanthropists in the IEEE Heritage Circle. We are grateful to them for their visionary leadership and investment in the future of the IEEE History Center.