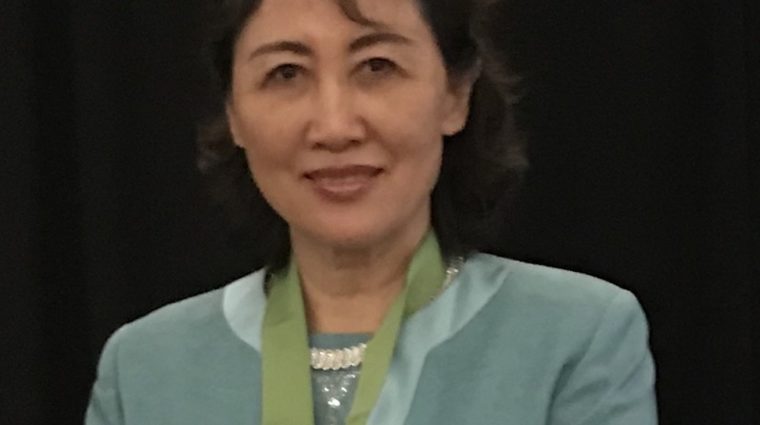 Ruomei Li, Ph.D.
MEMBER GRADE: Senior Member

Dr. Ruomei Li, 2020 Chair of IEEE Women in Power (WIP) and former Secretary General of the Chinese Society for Electrical Engineering (CSEE), can't say enough about the impact IEEE has had on her life and career since attending her first IEEE conference 22 years ago.
"By participating in IEEE activities and reading IEEE publications over the years, I've obtained a lot of useful technical information on current and future trends in my field of interest," shared Dr. Li. "In addition, as a Ph.D. student, my paper was recognized as "the best presented and discussed paper" at the IEEE Budapest Power Tech '99 Conference, which was a boost to my self-confidence, and my experience as an IEEE volunteer further enhanced my organizational and leadership skills."
As the recipient of the IEEE Power & Energy Society (PES) Wanda Reder Pioneer in Power Award in 2019, "I'm very grateful to IEEE PES for recognizing my 37 years of work and research in the power engineering field and I hope that more outstanding female volunteers in IEEE Power and Energy will have the same opportunity to receive awards and recognition," Dr. Li said. As the main initiator of the IEEE PES CSEE Yu-Hsiu Ku Award, which has become one of the most influential awards in the power engineering field in China, and through her recent donations to the IEEE Foundation as well as her regifting of her honorarium to the PES Women in Power Award Fund, Dr. Li hopes to extend that life-changing experience to fellow colleagues and forge a path for others to follow.
"Although the amount of money donated by any one individual may be limited, when more and more people join the effort, it can change the world," Dr. Li said of the power of donations to IEEE. "By establishing new awards, I'm excited to help provide opportunities to others, encourage and inspire their contributions to society, and ultimately help more people around the world."