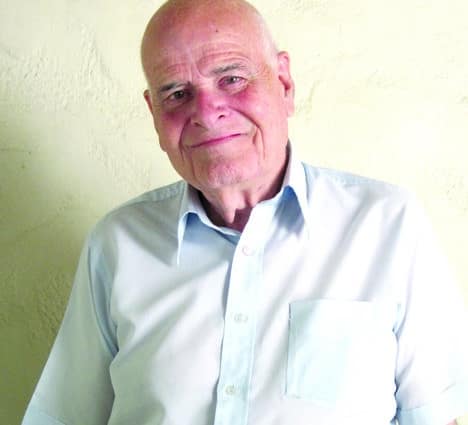 In 1952, Palmer Langdon took a class in electronics at Los Angeles City College. Thus began a life-long commitment to the electronics industry and a special appreciation of the practical applications of technology for those in need.
As a firmware engineer, Palmer's first introduction to IEEE was using standards data sheets to write eight-bit assembly code to serial interface the MagTek Magnetic Credit Card Reader to an IBM Personal Computer. In the early days, he used the RS-232 and PS-2 Wired Keyboard Standards. As use of these standards declined, new ones were added: USB, Bluetooth, and WI-FI. Updated standards revolutionized the work of electronics engineers, making custom interfaces obsolete.
Though not a member of IEEE, Palmer finds inspiration in IEEE outreach to promote STEM careers and the work of the History Center to preserve and share the history and development of electronics and electrical engineering. He donates annually and has generously added IEEE to his will and is therefore a Forever Generous member of the IEEE Goldsmith Legacy League.
In IEEE's work, Palmer has also found a convergence of his philanthropic and professional interests. He has chosen to continue his mother's support for blind and handicapped children. Palmer regularly volunteers at the Braille Institute refurbishing MP3 and cassette players for the blind and handicapped to enjoy audiobooks. He also supports Junior Blind of America, another Los Angeles-based charity for blind and vision-impaired children.