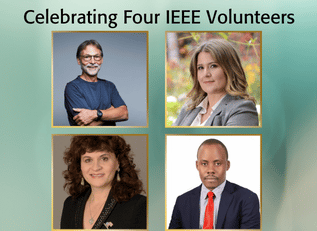 Built by the efforts of volunteers and funded by the generosity of its donors, the IEEE Foundation recognizes the International Day of Charity by celebrating four of the many people involved with the philanthropic and humanitarian programs the Foundation supports. The combined efforts of them and their peers help to advance the mission and vision of IEEE and the Foundation. The 5th of September is the International Day of Charity, as designated by the United Nations "in recognition of the role of charity in alleviating humanitarian crises and human suffering…, as well as of the efforts of charitable organizations and individuals".
Lwanga Herbert, Lorena Garcia, Brian Berg and Karen Panetta have volunteered countless hours across many programs under the IEEE umbrella, many of which are supported in part by philanthropic giving to the IEEE Foundation.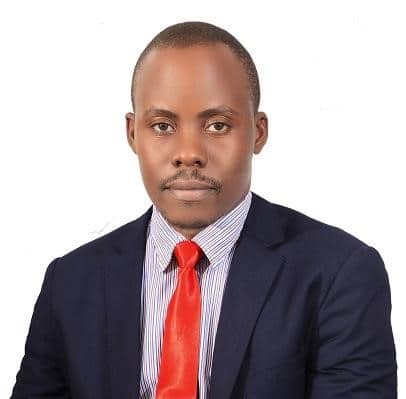 Lwanga Herbert serves as Chair of the 2021 IEEE Special Interest Group on Humanitarian Technology (SIGHT) Steering Committee. As such, he is a member of the Humanitarian Activities Committee (HAC) established by the IEEE Board of Directors.
Herbert was initially interested in volunteering because, "the IEEE Foundation focuses on transforming lives through the power of technology and education, and these aspirations correspond with my aspirations and insights towards empowering humanity and communities."
Encouraging others to volunteer, Herbert sees the potential in building a network of impact for the benefit of humanity. In the upcoming year, he envisions, "creating and sustaining existing and upcoming collaborations to have a wider impact; strengthening and promoting more humanitarian-technology efforts for humanitarian and community benefit; attracting and sustaining more IEEE members who are willing to serve as volunteers in implementing technology solutions that are more community friendly."
Lwanga Herbert is the co-founder of M/S LOG`EL GROUP LTD. He was a beneficiary of the presidential innovation fund in Uganda from 2000-2005, which allowed him to develop a variety of innovations to address corresponding community challenges. These innovations were patented with the support of the Uganda National Council for Science and Technology. He has made several contributions within the IEEE community, which include co-founding the IEEE Uganda Section and implementing humanitarian projects and programs in Uganda with IEEE support.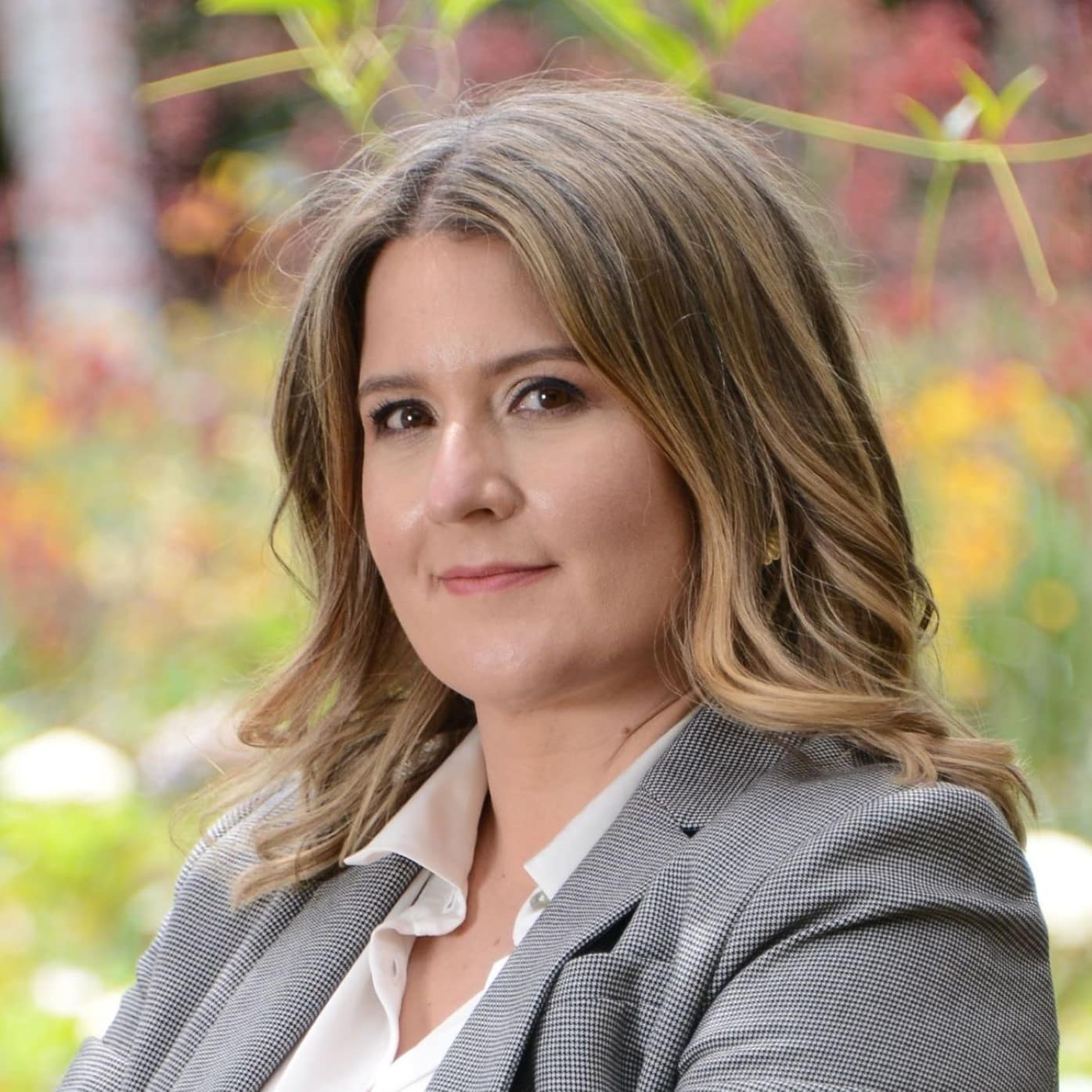 Lorena Garcia, an active IEEE volunteer, has served as a member of the Educational Activities Board for the past 6 years, and she is the IEEE EAB Pre-University Education Coordinating Committee Chair, IEEE-Eta Kappa Nu (HKN) Governor in Regions 7-10, and IEEE Awards Board member.
Garcia started as an IEEE volunteer 20 years ago as an undergraduate student and reports, "being a volunteer has given me the possibility to feel that I can have a tangible impact, that the things I do can benefit the lives of people in my local community and across the world, in a selfless manner, and not doing this for recognition but for a sense of purpose and responsibility to humankind."
Her volunteer work is focused on the promotion of STEM education at pre-university levels. Toward that end, Garcia adds, "we have been focusing on inspiring the global technology community to implement local STEM outreach activities, through the funding of their STEM-based learning programs. In 2022, 40 new STEM outreach programs were founded, and we are seeing an increase in the number of reported events." Looking towards the future, Garcia hopes, "that we can support many more IEEE volunteers around the world in their efforts to positively impact as many students as possible."
Lorena Garcia received her Electronic Engineering degree from Universidad del Norte (2006) and the M.Sc. in Electronic and Computer Engineering from Universidad de los Andes (2008). She has more than 12 years of experience in academic administration, teaching and research in important institutions in Colombia. She is Assistant Professor and Director of Laboratories and Infrastructure of the School of Engineering and Basic Sciences of Universidad Central (Bogota, Colombia).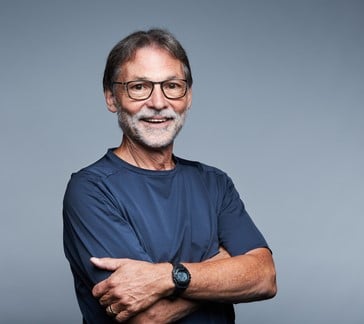 Brian Berg is active as an IEEE volunteer, including as a member of the IEEE History Committee for which he has proposed and brought to completion eight IEEE Milestones, and has been involved in various aspects of more than two dozen Milestones.
Berg's introduction to volunteering opened up doors and helped make connections that impacted his career. He remembers, "working on an IEEE Milestone proposal in 2010. This allowed me to work with SanDisk founder Dr. Eli Harari. I remain in contact with Eli, and there is no other way that we would have gotten to know each other." Berg encourages other IEEE members to volunteer and credits the IEEE Foundation with "encouraging volunteers like myself to get to know new and interesting people, and to do good works as a result."
Berg comments that, "volunteering offers an opportunity to get to know other important and interesting people. The ones I have met through the IEEE Milestones program have broadened my appreciation of the amazing inventors in this world."
Brian Berg is past Chair of the Santa Clara Valley (SCV) Section, Director and past Chair of the Consultants' Network of Silicon Valley, Region 6 IEEE Milestone Coordinator, Chair of the SCV Technical History Committee, and past Liaison for the Women in Engineering Affinity Group. He is an IEEE awards recipient, including the 2020 SCV Section Chair's Special Award for outstanding leadership in organizing events honoring historical technology innovations and many more. Through his Berg Software Design consultancy, he provides hardware and software design and development services for storage and interface technologies in consumer electronics, including flash memory.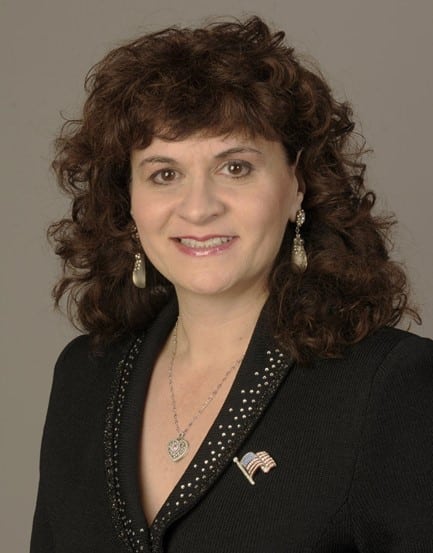 Karen Panetta is the Editor-in-Chief of the IEEE Women in Engineering Magazine and 2021-2022 IEEE Awards Board Chair. She was the 2019 IEEE-HKN President, and the IEEE-USA Vice-President of communications and public affairs. From 2007 to 2009, she served as the Worldwide Director for the IEEE Women in Engineering.
Panetta came out of undergraduate school with student debt and worried that would hold her back. With the encouragement of IEEE Foundation volunteers, she became involved "in humanitarian projects around the world through IEEE Humanitarian Activities, IEEE-HKN and WIE." Having seen firsthand the value of connecting with others around the world, Panetta's wishes for the future include connecting HKN students with more international opportunities, "to understand and appreciate the cultures and communities they are trying to help. Many engineers think they have a solution, but step one is understanding the perspectives of those you are trying to help and the ability to listen and build trust with community partners."
"The Foundation is a true testament of the value of bringing diversity and inclusion to develop synergistic, sustainable impact on humanity," celebrates Panetta. "The IEEE Foundation's breadth of support to programs ensures there is a place for everyone to engage and it doesn't matter where you are in your career to participate." Karen Panetta encourages everyone to volunteer, saying, "many new volunteers are intimidated by the fact they don't have experience to participate. However, the unique aspect of the IEEE Foundation is that we teach you and you get to learn from the best."
Karen Panetta is the Dean of graduate engineering education and a Professor with the Department of Electrical and Computer Engineering at Tufts University, Medford, MA, USA. She is the Director of Dr. Panetta's Vision and Sensing System Laboratory. She was a recipient of the 2012 IEEE Ethical Practices Award and the Harriet B. Rigas Award for Outstanding Educator. In 2011, she was awarded the Presidential Award for Engineering and Science Education and Mentoring by U.S. President Obama. Panetta is the CEO and Co-founder of Tessera Intelligence Inc. and Co-founder of Sea Deep. She is a Fellow of NAI, AAIA, NASA JOVE and AAAS.
The programs funded through giving to the IEEE Foundation are 100% volunteer-led and as the philanthropic partner of IEEE, the IEEE Foundation celebrates these individuals and thanks them for their contributions to the profession and to the world's greatest challenges. Join us in celebrating all of the volunteers and reflecting on the impact that they have all over the world. If you are inspired by these individuals and want to learn more, find your program and opportunity to become involved at https://www.ieeefoundation.org/what-to-support.