The IEEE Foundation Board of Directors is responsible for the management and direction of the IEEE Foundation. 
The IEEE Foundation's Certificate of Incorporation, Bylaws, Policy & Procedures Manual and Operations Manual, together with all applicable laws of the United States and the State of New York, govern the IEEE Foundation.
View the documents that govern and guide the IEEE Foundation.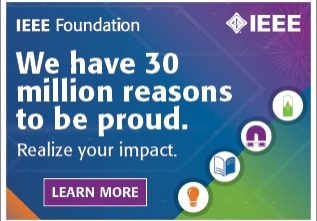 Realizing Your Impact: IEEE Foundation Reaches $30 Million Campaign Goal
Hard work, time, talent and treasure contributed by dedicated donors, volunteers and staff enable the Realize the Full Potential of IEEE Campaign to surpass its fundraising target. The IEEE Foundation has 30 million…
We Thank Our Volunteer Directors!